ON-SITE SODIUM HYPOCHLORITE GENERATORS
(continuous generator series)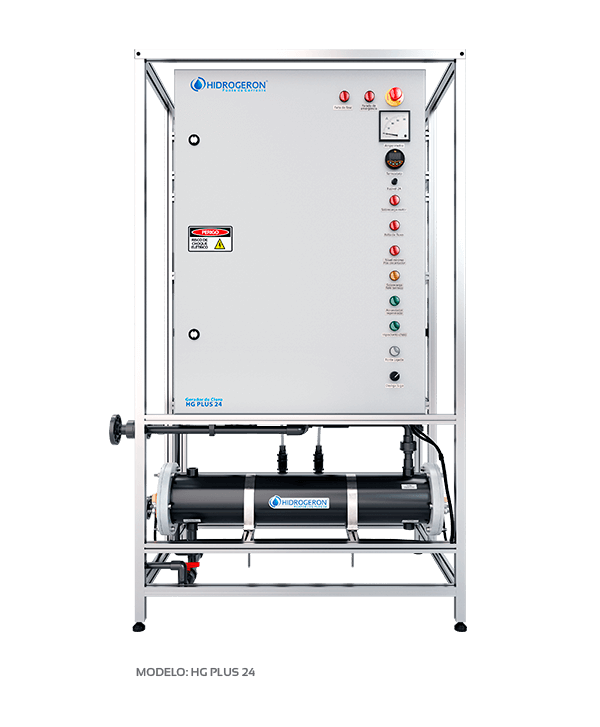 Since 1996 Hidrogeron has been developing, manufacturing and supplying On-site Sodium Hypochlorite Generators (OSHG) to municipalities and industries in a broad range of sizes. Adopting on-site electrochlorination is an increasing trend worldwide with Hidrogeron being one of the forerunners with over 10,000 systems installed.
Based on the electrolytic process, OSHG systems only require sodium chloride (salt), water, and electricity to produce 0.8% sodium hypochlorite on-site at your plant. NSF grade solar salt is readily available, inexpensive and non-hazardous to transport or handle. The low concentration hypochlorite solution produced safely addresses all labor and environmental concerns. The solution is not classified as a hazardous chemical.
• Skid mounted.
• External brine saturator.
• External Hypochlorite dosing.
• Integrated water dilution and brine dosing system.
• HMI/PLC monitoring and control locally or remotely
• External hypochlorite storage with hydrogen venting system.
• Designed for rugged environment.
SMART CHLORINATION
Reduces pre and
post-chlorination by up to
18% and 30% respectively
Labor and
environmental
liability
Reduces operational cost
with cheap and
accessible raw material
Steady level of
residual to the end of
the distribution system
Higher oxidant potential
compared to other
chlorination methods
Easily integrate with
chlorine analyzers, dosing
and control system
5 YEARS WARRANTY
The electrolytic cell, wich is the most important part of the system, is exclusively machined and manufactured in-house for tight quality control, under ISO9001.
For this reason, we are safe to offer our customers a 5-year warranty against manufacturing defects and premature wear of the electrode set.
SANITATION
INDUSTRIAL
SWIMMING POOLS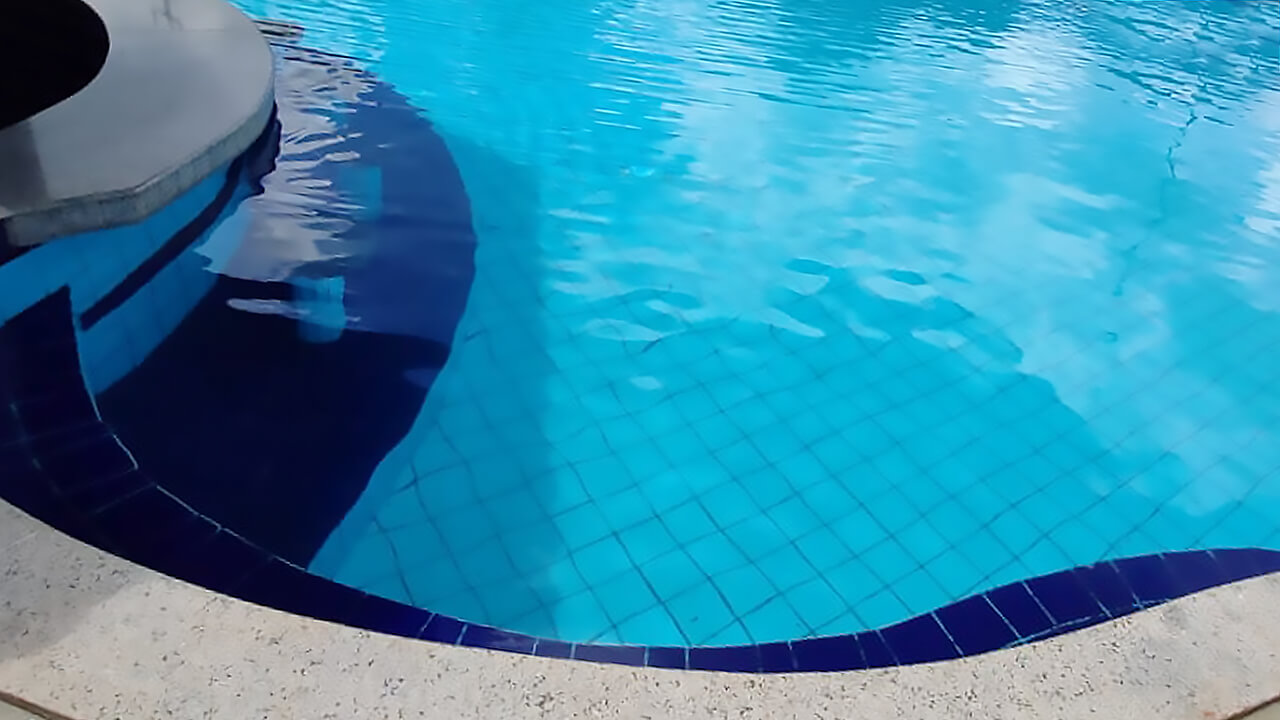 HG SKID SERIES MODELS
MODEL
PRODUCTION
kg - active chlorine per day
SALT
kg / day
ENERGY
kw / day
HG 3000
3
13,5
13,5
HG PLUS 6
6
27
27
HG PLUS 12
12
54
54
HG PLUS 24
24
108
108
HG PLUS 36
36
162
162
Equipment and models subject to change without notice
HG SKID SERIES MODELS
MODEL
PRODUCTION
kg - active chlorine per day
SALT
kg / day
ENERG
kw / day
HG PLUS 70
70
315
315
HG PLUS 100
100
450
450
HG PLUS 150
150
675
675
HG PLUS 200
200
900
900
HG PLUS 250
250
1125
1125
Equipment and models subject to change without notice
Industrial processes
Water treatment station
Oil platforms
Well Chlorination
Chiller
Frozen
Iron Oxidation
Industrial Effluents
Ammonia oxidation
Sewage treatment station
Wells
Open swimming pools
Thermal pools
Resorts
Water parks
Wave Pools
Water mirrors
Waterfalls
Water toys
Electric Power: 220 | 380 | 440V.
Salt consumption: 4.5 Kg / Kg of active chlorine produced.
Energy Consumption: 4.5 KW / kg of chlorine produced.
Meets any treatment flow.
Water
Energy
Cooking salt